Tom Cruise as Pete "Maverick" Mitchell wears Ray-Ban's model 3025 (Aviator Classic) sunglasses with gold frame and green lenses in the 1986 American action drama Top Gun. The sales of the Ray-Bans skyrocketed by 40% as a result of the movie and they are today recognized as the Top Gun sunglasses.
For those of you under the age of 30 you might not know that once upon a time, many many years ago, Tom Cruise was not yet a borderline crazy Hollywood ass but a cool, up and coming young heartthrob. Following on from cult favorites Taps and Risky Business, Cruise graduated to the big leagues with a feature length commercial for the Air Force, sunglasses and jumpsuits, Top Gun.
Top Gun was… well, it was awesome. Women loved it for the gung ho airmen in close-fitting flight suits. Men loved it for the high speed dog fights and endless, over the top machismo. In short, everyone loved Top Gun.
Looking back through the mists of time to the 1986 release of Top Gun there's one thing that jumps out in my mind. The Top Gun sunglasses. Pete 'Maverick' Mitchell (Tom Cruise) and many other cast members spent much of the movie in what could accurately be described as the coolest damned sunglasses ever to grace a face.
Naturally, in the years since the theatrical release of Top Gun there has been a steady, constant supply of guys who think to themselves as the credits roll 'Damn, I need to get myself a pair of those sunglasses'. In the case of many movies it can often be almost impossible to find the details of costumes and accessories – costume designers usually aren't eager to give away their secrets – but in the case of the Top Gun sunglasses it couldn't be easier.
Maverick's sunglasses, as worn throughout Top Gun, are an example of the timeless classic Ray Ban 3025 Aviators with gold frame.
I remember getting my first pair of Ray Ban Aviators just a couple of months following the release of Top Gun in 1986. A wealthy uncle who'd forgotten too many birthdays splashed out on a pair (the $100 price tag at the time was a little too steep for my 16 year old pocket). I remember the first time I went for a spin on my bike wearing the Aviator's – my neighbour called out to me as I left the yard, 'Hey, cool Top Gun sunglasses!' Since then, even though Ray Ban Aviators have appeared in countless movies, TV shows and on the faces of friends, family, strangers and celebrities for decades, I've always thought of Aviators as 'Top Gun Sunglasses'.
The complete list of sunglasses used in Top Gun
| Character | Actor | Sunglasses |
| --- | --- | --- |
| Pete "Maverick" Mitchell | Tom Cruise | Ray-Ban Aviator 3025 |
| Tom "Iceman" Kazansky | Val Kilmer | Ray-Ban Shooter 3138 |
| Nick "Goose" Bradshaw | Anthony Edwards | Ray-Ban Caravan 3136 |
| Ron "Slider" Kerner | Rick Rossovich | Ray-Ban Aviator 3025 |
| Marcus "Sundown" Williams | Clarence Gilyard Jr. | Ray-Ban Aviator 3513 |
| Leonard "Wolfman" Wolfe | Barry Tubb | Ray-Ban Clubmaster 3016 |
| Air Boss Johnson | Duke Stroud | Ray-Ban Outdoorsman 3030 |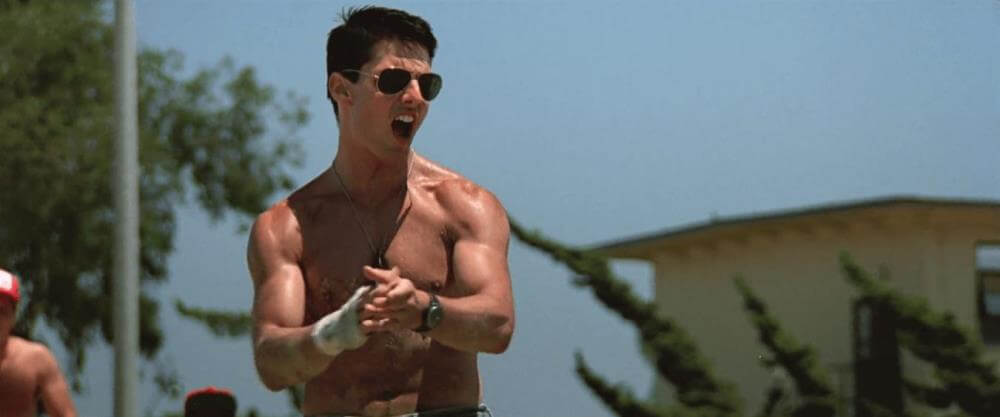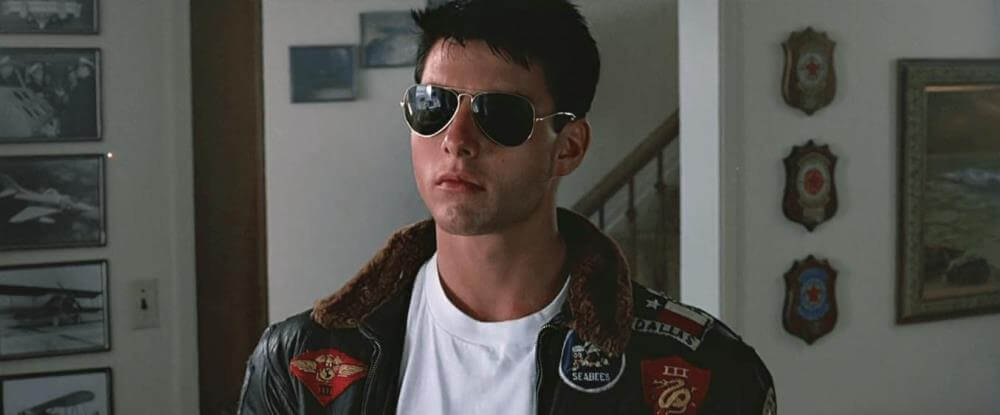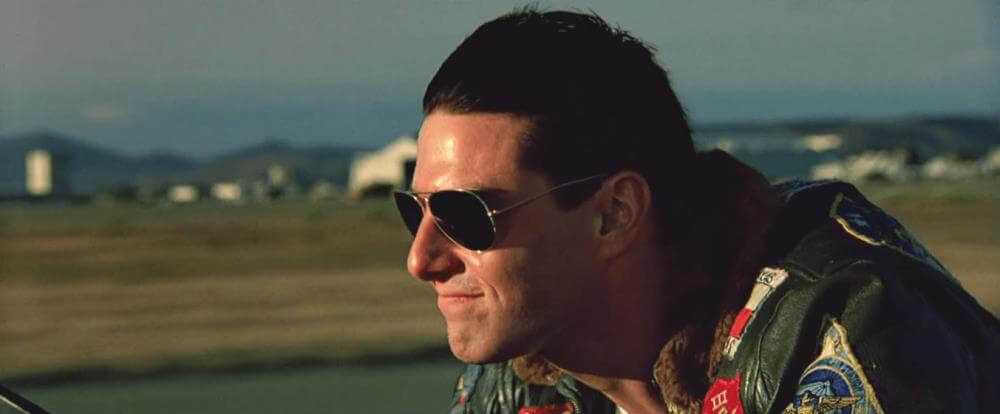 Tom Cruise's sunglasses in Top Gun 2: Maverick
Top Gun: Maverick (Top Gun 2) is scheduled to air July 2, 2021. But since the trailer is out, we can comfortably discuss Tom Cruise's look.
Tom Cruise as Pete "Maverick" Mitchell wears the same Ray-Ban's model 3025 in Top Gun 2 (Top Gun: Maverick) as in the original Top Gun (1986) movie. They have completely replicated his look from the original Top Gun movie with sunglasses, jacket and motorcycle. Tom Cruise even dusts it off similarly to the storage room scene in Skyfall with Daniel Craig.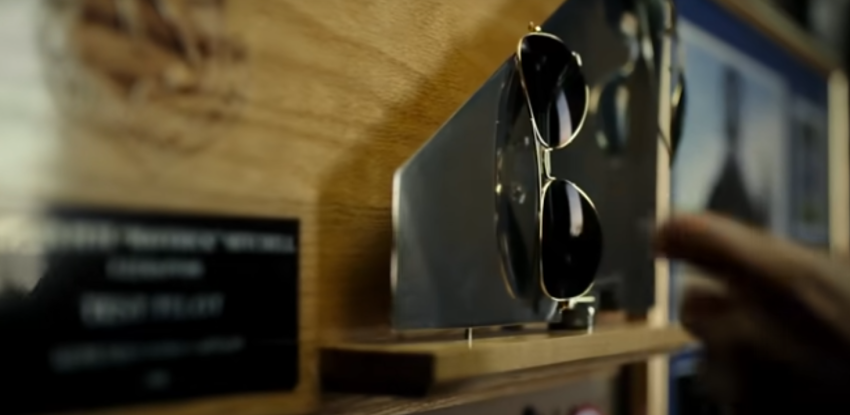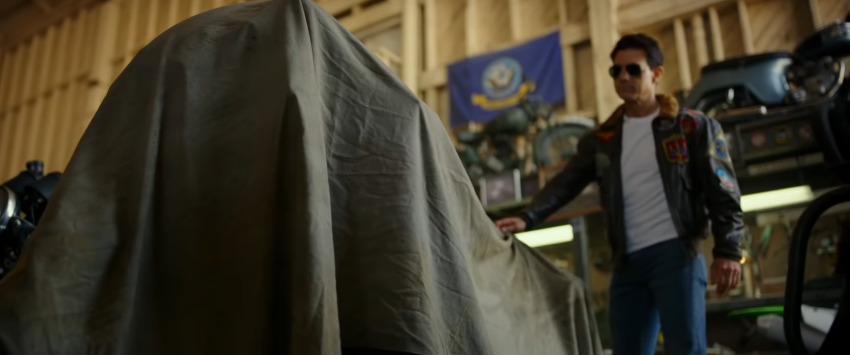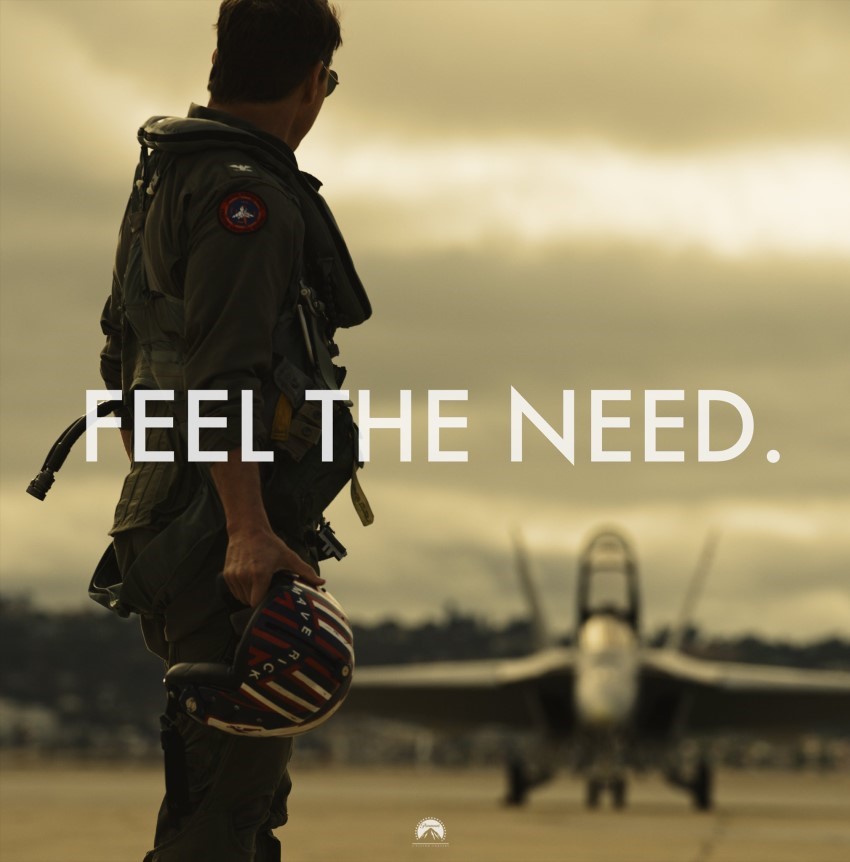 And the famous Ray-Ban Wayfarer model 2140 sunglasses will also be sported in the movie.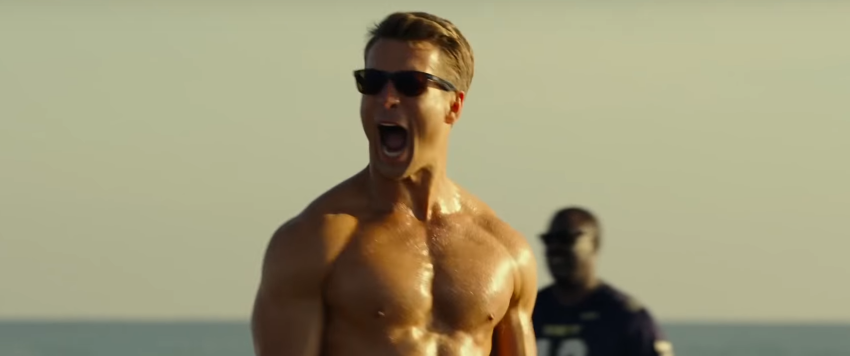 I'm so excited for this movie!