Clarence Gilyard as Marcus "Sundown" Williams wears Ray-Ban 3513 Aviator sunglasses with a silver frame and mirrored grey lenses in the 1986 action drama Top Gun. Clarence Gilyard Jr. portrayed his character, a naval flight officer and radar intercept officer (RIO) for Lieutenant Pete "Maverick" Mitchell, played by Tom Cruise. While Gilyard's character had a limited role in the movie, his appearance and style made a lasting impression, especially with the sunglasses he wore throughout the film.
Gilyard's character, Sundown, is seen sporting a pair of aviator sunglasses, adding to his cool and professional demeanor as a skilled airman. The sunglasses worn by Gilyard in Top Gun were the Ray-Ban 3513 Aviator sunglasses with a silver frame and grey lenses. These iconic shades perfectly complemented his naval aviation uniform and exuded a sense of confidence and style.

The aviator sunglasses style, originally designed for US aviators in the 1930s, has become synonymous with both military and civilian fashion. Its distinct teardrop-shaped frames, double bridge, and slim metal temples have made aviators a timeless style that continues to be favored by many.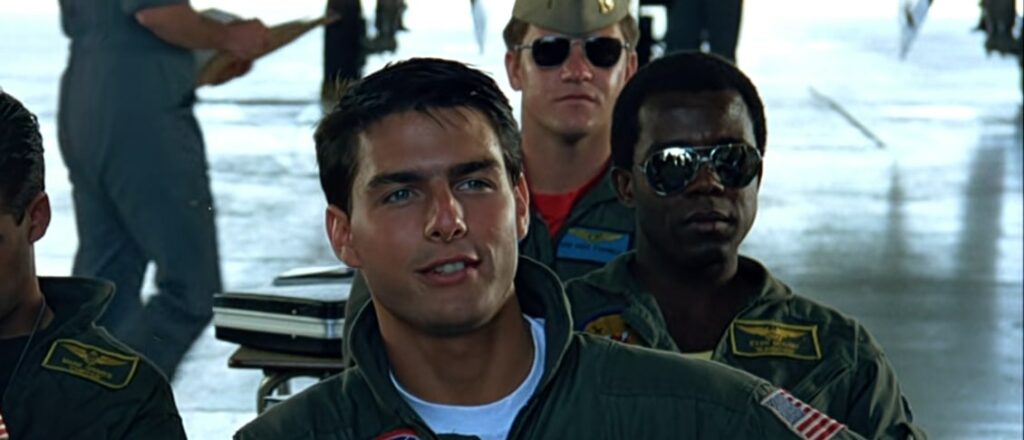 Clarence Gilyard Jr., the talented actor behind the character of Sundown, had a diverse career in television, film, and academia. Apart from his memorable role in Top Gun, Gilyard was best known for his performances as private investigator Conrad McMasters in the legal drama series Matlock (1986-1995) and as Texas Ranger Jimmy Trivette in Walker, Texas Ranger (1993-2001). Gilyard's on-screen presence and versatility captivated audiences and contributed to his success in the entertainment industry.