Zac Efron as Matt Brody wears Randolph Engineering Aviator sunglasses in the 2017 comedy movie Baywatch.
Zac Efron has been a fan-favorite actor for decades now. However, his career took a turn to the next level once he signed on and joined the cast of the long-awaited Baywatch film, based on the legendary TV series from the 1990s, famously featuring "The Hoff," David Hasselhoff, as well as Pamela Anderson! In the movie, Efron portrays the character of Matt Brody, an aspiring "bay-watcher!" Zac Efron's acting is a new spin to the lifeguard archetype, bringing a youthful energy to the film. His look became quite sought-after as well – not only because of his ripped beach bod but also because of his unique sunglasses! So what shades is the actor wearing in this film? Efron wears the famous Randolph Aviators sunglasses.
The aesthetic style of these sunglasses dates back to 1936. As their name might suggest, "Aviator" lenses were initially designed for aircraft pilots. Over the years, this design became increasingly popular, transcending his military background and turning into one of the most recognizable fashion statements in the 20th century. Today, many companies and manufacturers are offering their spin on the classic Aviator look. However, it is safe to say that Randolph Engineering remains one of the most successful and sought-after alternatives.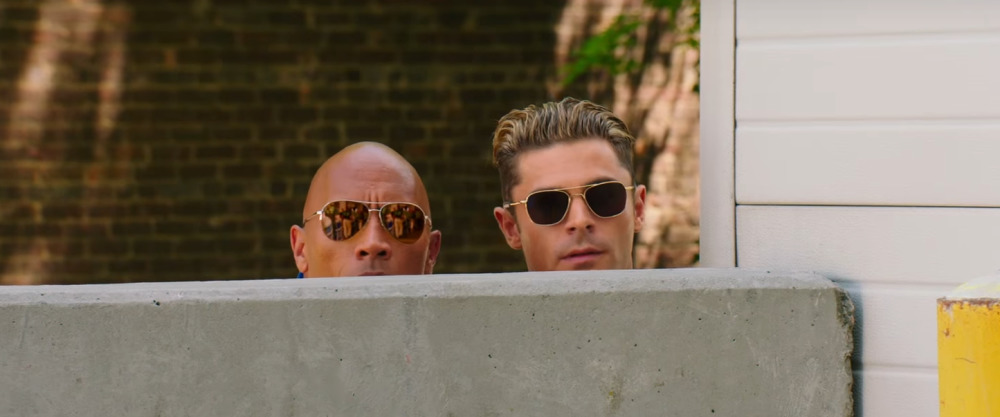 The model endorsed by Zac Efron in the movie could be described as a modern take on the Aviator look. His glasses have a 23K golden frame and a slightly less oval shape compared to other similar designs. In particular, the upper side of the glasses appears flatter than other models, going for a more contemporary vibe. This design twist also makes the glasses more comfortable. It's not quite easy to understand the color of the lenses that he uses, due to color editing and lighting in the film. Having said that, industry experts think he might be wearing AGX or grey ones.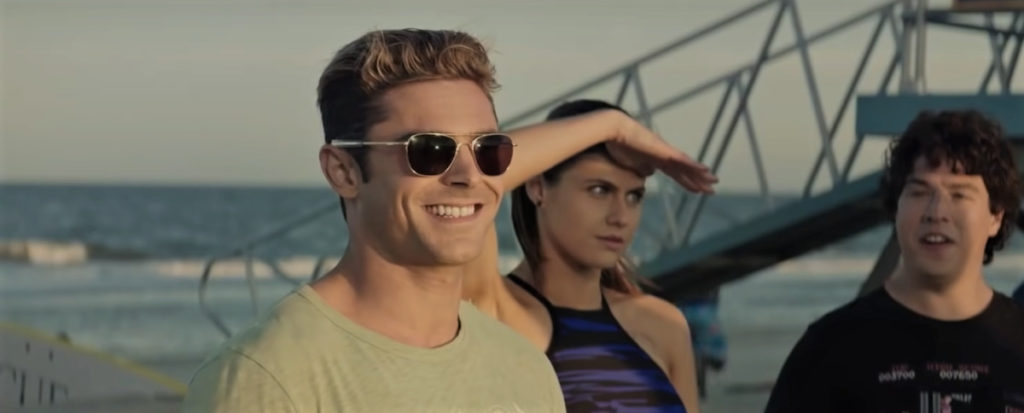 Randolph sunglasses are highly rated because of their quality and durability. Not only does the company supply the military, but their sunglasses can be spotted in thousands of movies, worn by A-listers like Zac Efron himself!
If you like how Zac Efron looks in Baywatch, you should consider getting a pair of Randolph Aviators for yourself. This design is an excellent fit with many different outfits, and it will not let you down!