In the 2014 action film "The Expendables 3," Harrison Ford takes on the role of Drummer. As part of his character's distinctive style, Ford sports a pair of sunglasses that catch the audience's attention. These sunglasses, most likely the Ray-Ban 3025 Classic Aviator with a gunmetal frame and intentionally scratched-off logo on the lenses, perfectly complement Drummer's enigmatic persona.
Harrison Ford is no stranger to iconic roles, having captivated audiences as Indiana Jones and Han Solo. In "The Expendables 3," he once again showcases his timeless style and charisma, proving that he can effortlessly embody any character he takes on.


The Ray-Ban 3025 Classic Aviator sunglasses have a long-standing heritage dating back to their original design for military aviators in the 1930s. With their distinct teardrop-shaped lenses, slender temples, and sleek gunmetal frame, these sunglasses exude an air of timeless sophistication that aligns perfectly with Ford's character in the film.
However, what sets Ford's sunglasses apart is the deliberate removal of the logo from the lenses. This small but significant detail adds an extra layer of intrigue to Drummer's character, hinting at a hidden past and a desire to remain discreet.


With his portrayal of Drummer in "The Expendables 3," Harrison Ford reaffirms his status as a versatile and captivating actor. Throughout his illustrious career, he has seamlessly transitioned between genres, leaving a lasting impact in action, drama, adventure, and science fiction films. From his iconic role as Han Solo to his captivating performances as Indiana Jones, Ford continues to command the screen with his undeniable talent and unique style.
Related:
Sylvester Stallone as Barney Ross wearing Ray-Ban 3025 Classic Aviator sunglasses The Expendables 3

Jason Statham as Lee Christmas wearing Ray-Ban 3136 Caravan sunglasses in The Expendables 3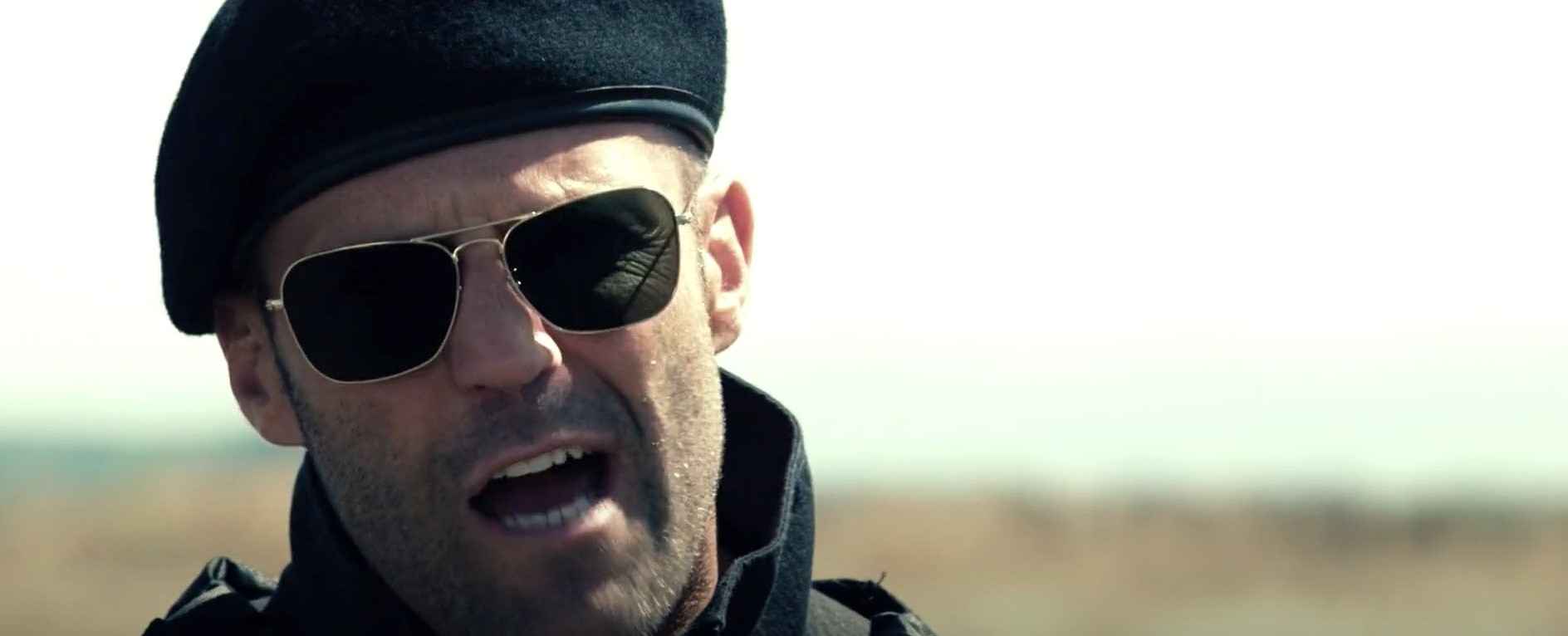 Arnold Schwarzenegger wearring Ray-Ban 3362 Cockpit sunglasses in The Expendables 3