Arnold Schwarzenegger wears Ray-Ban 3362 Cockpit sunglasses with gold frame in the 2014 movie The Expendables 3. The sunglasses are a perfect accessory for his character Trench Mauser. They are stylish and practical, and they protect his eyes from the sun and from the enemy.
Arnold Schwarzenegger has been in some of the most iconic action movies of all time. From The Terminator to Predator, to Commando and more recently, The Expendables 3, he has cemented his place as a Hollywood legend. In The Expendables 3, Arnold's character Trench Mauser is a retired mercenary who is brought back into the fold by his old friend Barney Ross (Sylvester Stallone). Trench is a tough guy who doesn't take any crap from anyone, and he is the perfect person to have on your side in a fight. He is also a bit of a ladies' man, and he is often seen flirting with the other female characters in the movie.
The Expendables 3 is a 2014 action movie that was directed by Patrick Hughes. It is the third movie in The Expendables franchise, and it stars Sylvester Stallone, Jason Statham, Jet Li, Dolph Lundgren, Terry Crews, Randy Couture, Mel Gibson, and Arnold Schwarzenegger. The movie was a box office success, grossing over $300 million worldwide.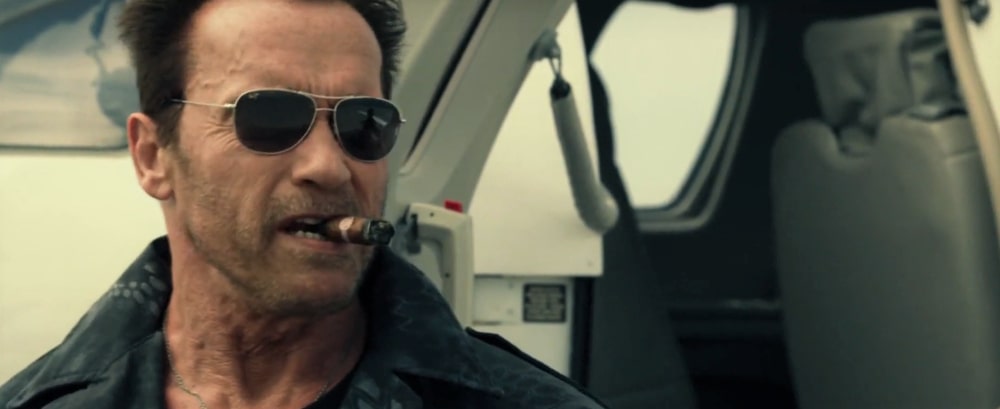 The Ray-Ban Cockpit sunglasses are a classic style of sunglasses that have been around for decades. But what makes them so perfect for Trench Mauser?
For one, the gold frame is a perfect match for Trench's tough-guy persona. They look like they could take a bullet and keep on going. They also have a very distinct look that sets them apart from other sunglasses on the market.
When it comes to the style of the sunglasses, they are very much in line with Trench's character. They are simple, but effective. They are the kind of sunglasses that get the job done without any fuss.
And that is what makes them so perfect for Trench Mauser. He is a man of action and these sunglasses reflect that. If you are looking for a pair of sunglasses that will make you look like a badass, then these are the perfect choice.