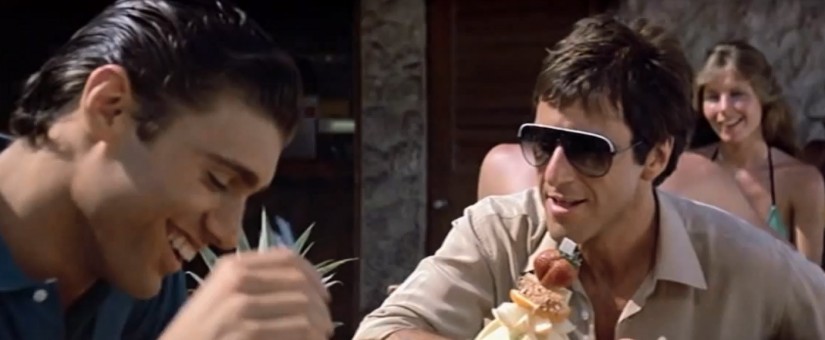 Posted by

James

Sunglasses
Al Pacino, Scarface, Tony Montana
Tony Montana is tough, in control, and commands respect from those around him. If you have seen Scarface, you know precisely how he maintains control of the situation he finds himself in despite challenges incoming from all sides—challenges that sound as though they might be insurmountable for even a man as tough as Tony Montana. Al Pacino plays him in an excellently tough, but emotional role, but he alone did not create the full image that comes to mind when we think of Tony Montana. A huge contributor to this image comes from his faded sunglasses that eclipse most of his face.
These aviator-style sunglasses are not completely blacked out as some would that completely block their face. Instead, Tony Montana rocks a pair of shades that partially allows you to see his eyes, but only partially. This adds an air of mystery to Montana's style. If you care to pull off the tough guy look yourself, this pair of A96 Aviator Pilot Vintage Retro Turbo Metal Sunglasses will give you the look that you want. Their faded, even look on the lenses will allow you to look just like Tony Montana, and you will finally get that style in your own life.