As the daughter of actors, it's no wonder that Dakota Johnson was destined for a life in the spotlight. The 28-year-old has already made a name for herself with starring roles in films like Fifty Shades of Grey, How to Be Single, and Black Mass. In her latest role, Johnson plays Anastasia Steele in Fifty Shades Freed, the final installment of the Fifty Shades trilogy.
While the character of Anastasia Steele is known for her conservative style, Johnson brings a bit of her own personal style to the role. In the film, Johnson is often seen wearing a pair of Ray-Ban 2180 Round sunglasses. The style of the sunglasses is unique, with a slightly retro feel. The lenses are large and round, giving Johnson's character a bit of a hippie vibe.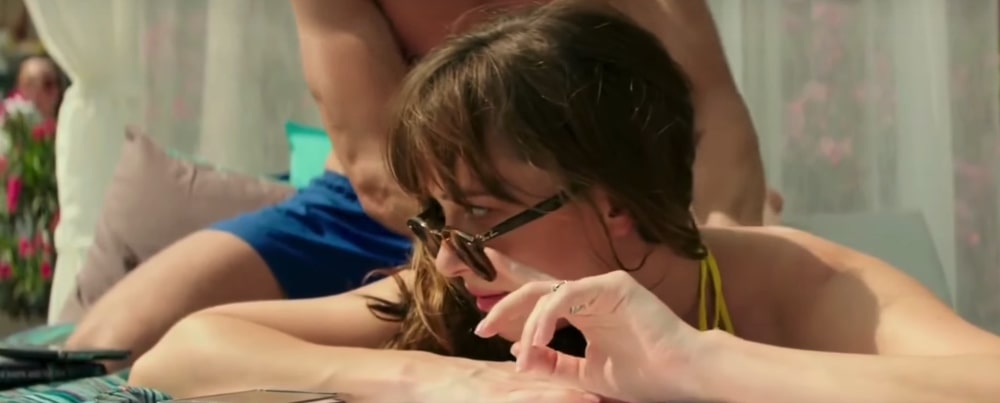 The sunglasses are the perfect accessory for Anastasia Steele, who is always impeccably dressed. They add just a touch of edge to her look, and help to keep the focus on her face. The sunglasses also help to protect Johnson's character from the intense glare of the sun, which is a necessity when you're spending time outdoors in the Caribbean.
The style of the Ray-Ban 2180 Round sunglasses is both unique and classic, and it's easy to see why they're such a popular choice for celebrities. With their large lenses and retro shape, the sunglasses are sure to turn heads. And, with Dakota Johnson wearing them in Fifty Shades Freed, we're sure that the popularity of the Ray-Ban 2180 Round sunglasses will only continue to grow.