Posted by

Kris

Sunglasses
Mila Kunis, The Book of Eli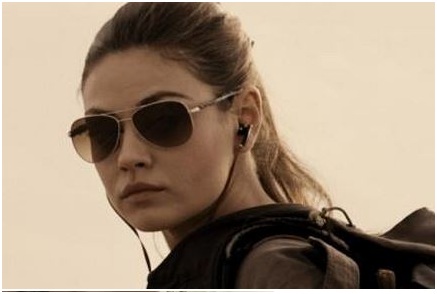 Mila Kunis can show that even cute looking girls can portray a tough bad ass gunslinger by wearing those Mosley Tribes Raynes sunglasses in The book Of Eli.
These aviators have the perfect shape-they aren't too big and not too small. They perfectly adjust onto Mila's face while keeping the tough look on her face. For all the ladies out there who want to keep a tough yet feminine look, this is the perfect choice for you!