It is possible to create an entirely iconic fashion based entirely around the attractive use of black and simple styles. This can be seen quite clearly in the dress and accessorization that went into completing the Holly Golightly/Audrey Hepburn look from Breakfast at Tiffany's. Of course, there are the typically beautiful and elegant pieces of Hepburn's look—her sleek black dress, her cigarette holder, and her necklace for example—but there is also a modern edge to it that really defined her look at a modern style at the time of Breakfast at Tiffany's release.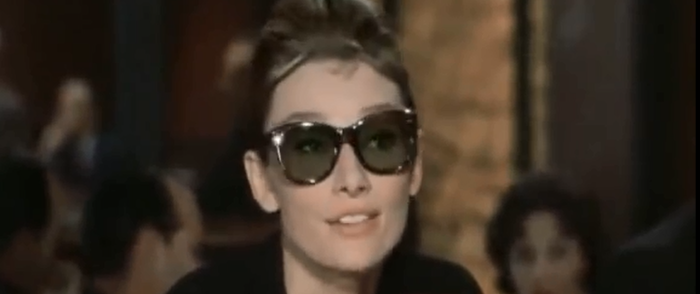 Hepburn wore a pair of dark sunglasses along with the rest of her attire—a choice that would not immediately come to mind when thinking classic beauty. This risky choice paid off, and you can add that elegant and edgy touch to your own look, whether in day to day life or in recreating Hepburn's costume, using this pair of Ray Ban Unisex Folding Wayfair Sunglasses. These sunglasses will add a slight element of mystery that is essential to any truly stylish outfit, and it will help you capture the aspect that made Hepburn stand out so distinctly in her role as Golightly: she knew how to look great and how to look like she didn't care about what you thought simultaneously.
The actual Holly Golightly sunglasses is the Oliver Goldsmith Manhatten model. These are very hard to find, so here is an alternative.