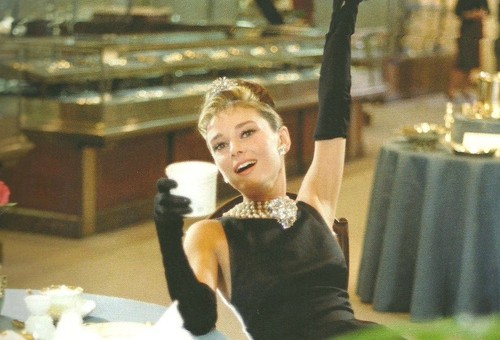 Posted by

James

Accessories
Audrey Hepburn, Breakfast at Tiffany's, Gloves, Holly Golightly
Audrey Hepburn's character in Breakfast at Tiffany's, Holly Golightly, is all about looking stylish and graceful at the height of fashion. She is still known today as a fashion icon, with plenty of people around the world trying to recapture that unique look that Hepburn nailed as Golightly. You too can get the chance to pull off Hepburn's elegant look with the added touch of these Long Satin Opera Gloves. In the movie, Hepburn wears these gloves along with her dress and other accessories to reach a style that few others had seen at that point, and she was highly lauded for the effort.
Opera gloves are simply a nice, extra touch that you do not often see any more—even in the most formal, dressed up settings. However, you can purchase this set of matching satin gloves that will cover your arms up to around the elbow, just like Hepburn's gloves. The look and feel of these satin gloves will make sure that you are ready for even the most formal of occasions, and you will look good doing so. You will stand out among everyone else around you, and you too will reach that height of fashion that so few people have ever attained.